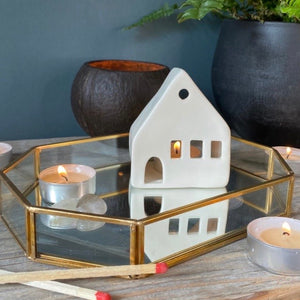 Beautifully and skilfully handcrafted by ceramicist Katie Bentley in her studio in Yorkshire.
No two houses are the same, each is individually hand cut so is 100% unique.  Finished in a clear satin glaze for a wipe clean surface.
Height: 10cms tall approximately.
Due to uniqueness of each product, designs may differ slightly from those in images.